Hire the Best Removalists on the Gold Coast for Your Relocation
Lately, the Gold Coast has seen a growth in interstate relocations, a process started by the overpricing of properties throughout Sydney and Melbournites looking for warmer weather. The Gold Coast offers affordable housing, combined with ocean views and canal-side properties, which would fetch more than 4 times the price in the southern capital cities. Once a family transitions to a new state, they're likely to move a few times before settling on their ideal abode.
The process of relocation can be stressful, especially for long-established homes and businesses, but moving is a modern necessity as living situations change, such as growing a family, moving out of home and retiring. Changes in climate also play a large part of people's decision to relocate. Carrying out the process successfully with as little stress as possible requires expert removalists that Gold Coast customers can rely on.
Gold Coast properties are diverse
As the region between Northern NSW and South-East Queensland has developed economically over the past few decades, the property types have diversified, in terms of usage as well as ownership or tenancy. There are many more high-rise buildings in the GC area, especially in Surfers Paradise, Broadbeach, Southport and Main Beach, where the difference is especially notable. While some of these buildings are for commercial use, residents are quickly filling up the spaces.
As residential high-rise apartments are often rental properties, people move quite frequently within these properties. At the same time, as the Gold Coast expands towards the hinterland, there are many established and newer suburbs helping to fill the housing market. While some of the removalists that Gold Coast home and business owners hire are specialists for either domestic or commercial moves, looking for a mover that offers both can give you the best of both experiences. 
Multi-skilled movers prove more adept
Look for a local removalists on the Gold Coast that has plenty of experiencing transporting households and business across the border, as well as locally. Every move is different, depending on the customer, so you want a mover that is experienced with all types of moving. Your mover should assess each job individually, regardless of the type of property, content of goods or distance to be covered, because your needs may be different from everybody else's.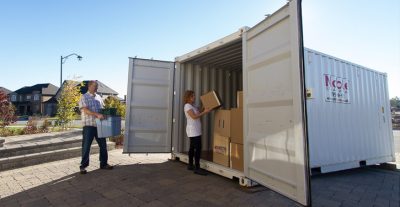 Meeting the customer face to face and assessing the job helps both removalist and customer to familiarise themselves with the moving process, so there are likely to be fewer glitches on moving day, which can become very costly if there are sudden last-minute issues. Moving valuable and bulky items, such as pianos, will need to be considered, for instance, so your mover will need to source the right environmentally appropriate storage.
Established local businesses like Gold Coast Removalists liaise with individual customers from the earliest stages, to ensure everyone is on track on moving day. Call us on (07) 5631 8631 to talk about your moving needs.