Gold Coast Removals We Pack and Move You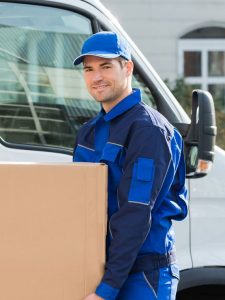 The excitement of a relocation can easily wear out when you realise how much work there is to do. As a rule of thumb, the longer you have lived in a house, the more stuff you will have. Most people do not realise just how many things they own until it is time to start packing. Unless you favour a minimalist lifestyle, packing can take you a few weeks. Which is why it is important to find the most effective way to get ready for moving day.
Moving can be incredibly stressful and it requires careful planning. If you already have your hands full with work or looking after children, you might not have the energy to start packing. There are better ways to spend your time, such as changing your address with service providers or doing some last-minute redecorating in your new house. Whatever the reason, you might prefer to find Gold Coast removals that will pack and move you.
Companies that offer packing and unpacking services will help you get everything ready in no time. They will provide the packing materials and take them away when they have finished unpacking at your new location. Gold Coast removals that will pack and move you will have plenty of experience handling fragile items, so you will know that your belongings are in good hands. Not only will this service save you a lot of time, it will also make it much easier for you to go back to your regular routine.
You can forget about having boxes laying around the new house for weeks. Thanks to your removalists, you can start enjoying your new home as soon as they leave. Experienced movers will also be able to transport big and delicate items, including pianos and pool tables.
Simply talk to them about what you and they will get ready to help you.
If you are looking to pack and relocate then make the easy choice, simply give Gold Coast Removals Pty Ltd a call on 5593 7460  or fill in the enquiry form and one of our friendly team will contact you to discuss your next move.
You can download a copy of this article for future reference by clicking here.